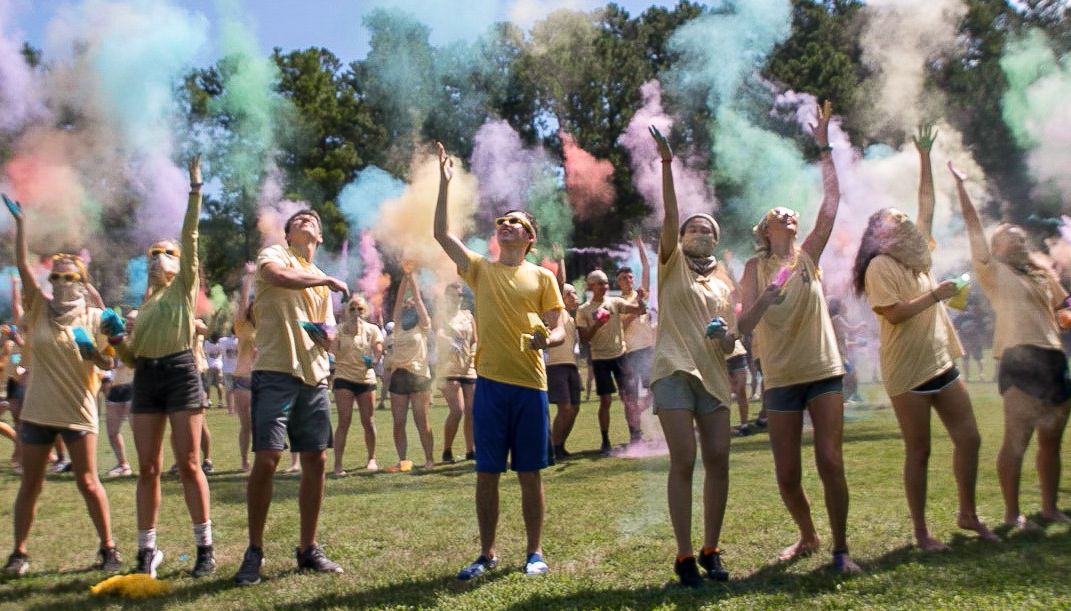 Registration for Wreck Camp Extended Orientation 2024 is TBA
Wreck Camp Odyssey is our flagship 4-day extended orientation experience that brings together new and current students to jumpstart their college experience in a fun summer-camp setting.
Wreck Camp programs are designed to aid students in their transition to Georgia Tech by developing a diverse social network and strengthening their ties to the Institute through a combination of fun activities. Students leave all camp programs prepared to be an engaged member of our campus community.
Wreck Camp Odyssey will take place off-campus at Camp Rock Eagle in Eatonton, Georgia.
Who can attend?
Georgia Tech is committed to providing all new students with the opportunities and information that will help them achieve their goals and be successful at the Institute.
First-year students, transfer students, and new international students are invited to take part in the Wreck Camp experience.
Cost/Registration
Cost - $375 per student. Includes all meals, lodging, transportation to and from camp, and 2 T-shirts.
Registration - Registration is now CLOSED! All camp's registration closes (15) business days prior to the camp start date.
Early Move-In
Students attending Wreck Camp Odyssey have the opportunity to move into their Fall Residence Hall assignment for an additional fee of $75 per night until the official move-in date.
Early Arrivals: Please try to arrive at Georgia Tech's campus between the hours of 8 a.m.-8 p.m. for check-in service. More information about this service will be provided via email closer to the registration end date.
Schedule
Move-In: Early Move In (TBA). If you do not move in early, you will need to select a housing move in time with Housing and Residence Life upon our arrival back from Wreck Camp Odyssey.
Camp Start Date: TBA 
Camp End Date: TBA
A full camp schedule/more details will be provided as registration closes for Wreck Camp Odyssey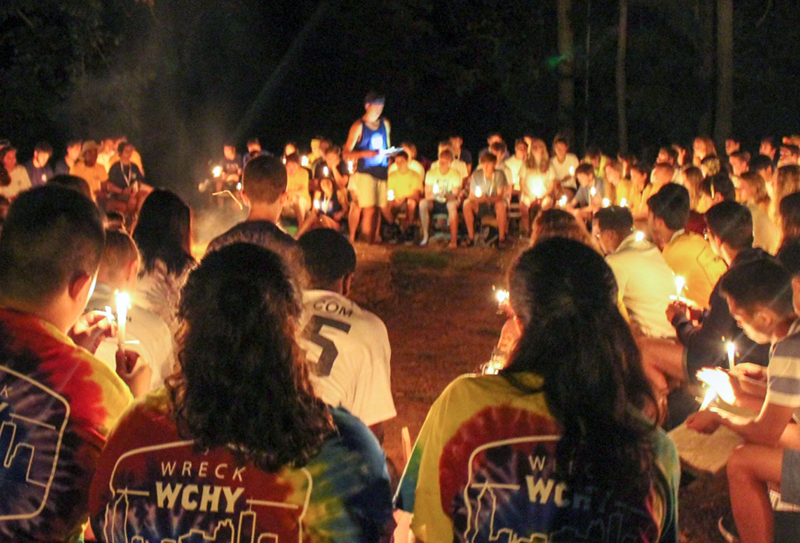 Schedule Highlights
Wreck Camp Kick-Off
Welcome to camp! At Wreck Camp Kick-Off you'll meet your small group leaders, members, and the rest of Wreck Camp staff. Get ready to be welcomed in the warmest way we know how!
Wreck Camp Social
Put on your themed gear and enjoy a variety of late-night activities including board games, signs, and more!
Wreck Camp Games
This adult-field-day-style activity involves several socially-distant outdoor games selected by Wreck Camp staff in which campers compete to win points. Not the athletic type? No problem, there are a wide variety of activities and each team needs a dedicated squad of supporters to cheer them on!
Small Groups
Campers will be sorted into small groups of 10+ students. This small group is led by 2 student leaders who will be your personal mentors and resources throughout your time at camp and beyond. Get ready to dive into activities on goal setting, building resiliency, and having more fun than you can imagine!
Color Team Time
Join different small groups of the same color to engage in a variety of fun activities! Together you'll learn more about your personality types, campus culture, affirmation, and more.
Traditions Skit
Get ready to learn all about GT history and traditions through this unique showcase of Wreck Camp staff talent.
Passing of the Torch Campfire
Let go of all your first-year fears and listen to advice from rising 4th and 5th year students.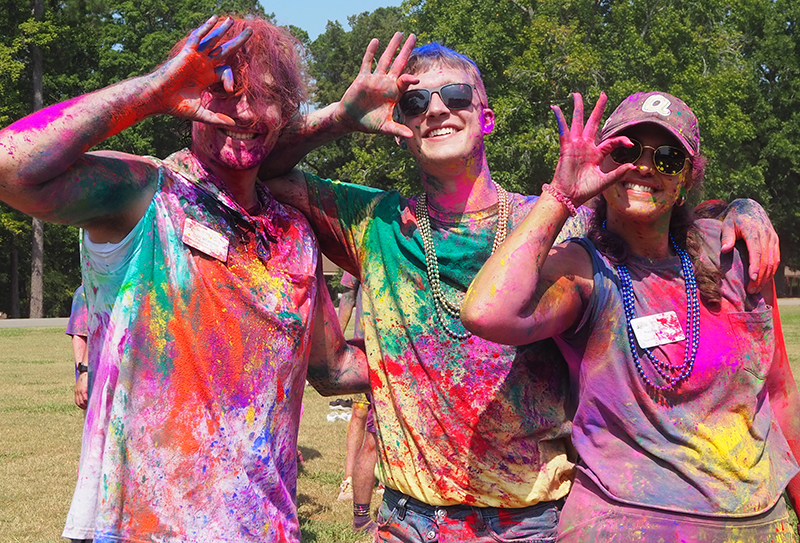 Camper Information
Parking
We strongly encourage you to get dropped off on campus as Wreck Camp does not provide parking accommodations. If this is not an option please visit the Parking and Transportation website to view Georgia Tech's paid lots and corresponding rates. We would recommend parking in the John Lewis Student Center and Stamps Commons lot to be close to check-in and kick-off activities.
Packing List
Facial Coverings (2-3)
Hand Sanitizer (2-3)
Signed waivers
Closed-toe athletic shoes for Wreck Camp Games
Comfortable clothes that match your color team (T-shirts, shorts, etc.)
Comfortable clothes that match your color team that you don't mind getting dirty (color war)
Color team attire and gear
Sleeping bag or bedding for a twin mattress
Pillow
Towel
Personal toiletries
Shower shoes
Rain gear
Any prescriptions you normally take, including allergy medication
Snacks that do not require refrigeration
Sunscreen
Bug spray
Flashlight
Plastic bag or waterproof pouch to store wet clothes
Remember this is a four day camp experience. We will be spending ample amount of time outdoors. Please bring enough clothes and/or any other items not listed above to ensure your own personal comfort.
What NOT to Bring
Large amounts of cash
Valuable items
Firearms
Red clothes
Other university paraphernalia (THWg)
**Students should be aware that although you can bring cell phones to Wreck Camp, we ask that you please turn them off and leave them in your cabin during Wreck Camp activities. Please inform your friends and family of this policy.
Waiver
This form must be submitted at check-in.  Please print and fill out prior to check-in.
The waiver will be sent to campers closer to the date of Wreck Camp.
To view PDF files, a PDF reader such as Adobe Reader is required.