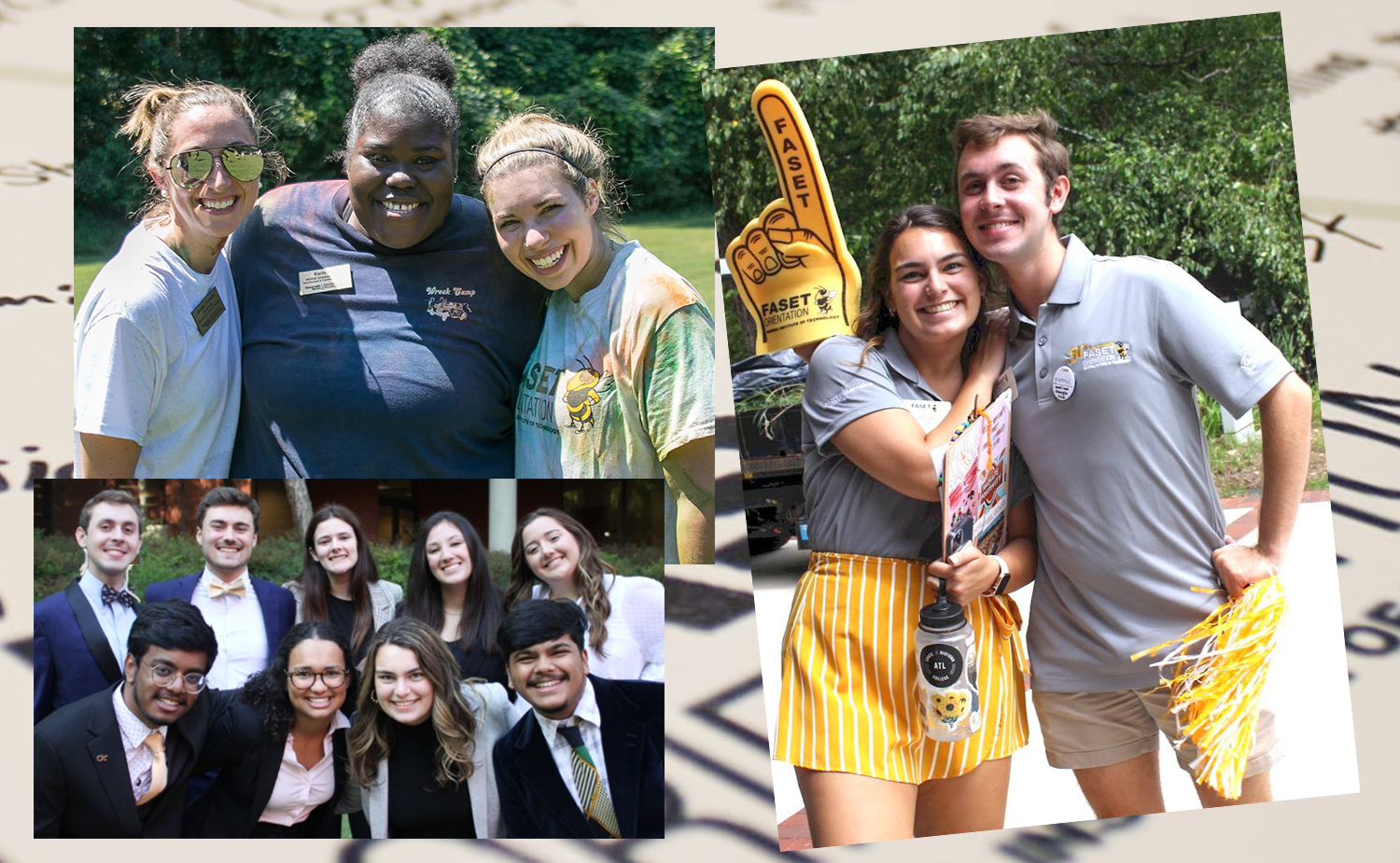 FASET
Not only does FASET welcome new students to the Tech family and community, but also provides the opportunity for current students to get involved in that process. FASET is made possible by both our FASET Cabinet and FASET Leader Staff.
Leader Staff
Is a volunteer position, a fact that makes Georgia Tech's orientation team unique from most schools around the country. FASET attracts the best and brightest leaders from all backgrounds to give each person going through orientation a sample of what wonderful diversity Georgia Tech has to offer. All Leaders are required to learn important campus information so they can provide the highest level of customer service to our incoming students and their guests during FASET. FASET Leader applications are available in the early Spring.
FASET Leaders interact directly with first-year, transfer, and exchange students and their parents and guests. They are trained to answer questions, welcome students, help with registration, provide important information, and assist new students with their transition into Georgia Tech. Leaders are chosen each year in the spring and work with the program throughout the summer.
Wreck Camp
Wreck Camp is a great opportunity for a student to spend their time volunteering to impact a new student's transition into the Institute. Upper-class students have the opportunity to impact an incoming student's transition into Georgia Tech by teaching them the school's spirit and traditions, all while building their own leadership skills.
Directors
Camp directors are made up of a group of 7 student executive board members that work on projects throughout the year to plan and facilitate Georgia Tech's extended orientation program, Wreck Camp. Wreck Camp directors advise Wreck Camp counselors on their small group strategies throughout each Wreck Camp. The Wreck Camp Directors also advise and oversee three different groups that allow for Wreck Camp to be successful, Recruitment and Retention, Training and Development, and Programming and Logistics.
Staff
Camp staff consists of student leaders with a variety of ages, majors, and involvements at Georgia Tech. These staff members are what make the program successful and invigorating. Each staff member is placed with a partner to work with during the small group time, serves on a committee to help make Wreck Camp run smoothly, and assists wherever needed to make camp an exciting time for our incoming students.